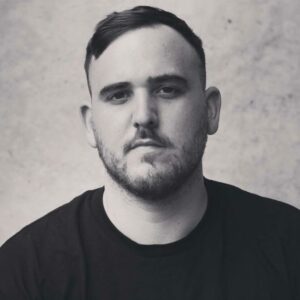 The Sydney based Producer and DJ Tom Budin no doubt continues to set huge waves in both the Australian and international dance music scenes. Budin is shaping up to be one of the most dynamic and energetic forces in Australian music today. If you know the name Tom Budin, chances are you probably have one of his tracks on your USB.
In the years Tom has been producing, he has achieved a substantial global following, racked up tens of millions of plays worldwide and signed tracks to a number of major labels such as Universal Music, Ultra Music, Interscope, Spinnin', Armada, Heldeep, Hexagon, TMRW Music, Strange Fruits and more. Tom has consistently proven his production skill set with a number of stellar releases that have achieved both national and international acclaim including support from artists such as Oliver Heldens, David Guetta, Afrojack, Dillon Francis, Jauz, Diplo, Tchami, Tujamo, Don Diablo and more.
Before Tom was even old enough to get into a club, he had already smashed the competition in both the Zedd "Clarity" remix competition by Zedd as well as The Bloody Beetroots "The Beat" remix competition, getting his tracks onto Ultra Music as well as Interscope Records by the age of 16.
Lately Tom Budin has succeeded by releasing catchy, globally revered tunes such as and Sugar's Delight with Universal music as well as an official remix of the Lost Frequencies summer hit Love To Go. Tom is also well-known for consistently delivering a unique vibe in his deeper tracks, the most recent being 'Push It Real Good' and 'Down (ft. ANML KNGDM)'.
"X With U" the global smash hit from Tom Budin's independent release with Onelove has garnered a host of accolades including reaching #1 on the Billboard Dance Club charts, a first for any independent label at the start of 2018 bridging high and low, mainstream and underground, with remarkable tact and reverence. Tom has also had a number of hits including his track "Price on Love" featuring English talent Jack Wilby (Universal), The Sydney lockouts protest track "Mike Baird" as well as his club smash "OMG" featuring American rapper Dashius Clay putting his name well onto the map. Tom sets the bar high with a unique sound that is all about connecting with the listeners through high-energy releases, uplifting melodies, a fat low end that makes the ground shake.
Welcome to the forefront of Australian Dance Music.
Upcoming Festivals
No upcoming festivals for this artist.